IODINE DEFICIENCY
&
Salt And Potassium Intake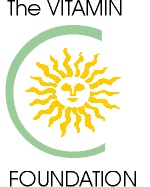 http://www.vitamincfoundation.org/iodine.htm
A Word from Dr. Brownstein

I would like to welcome you to my website. I believe holistic medicine will be the medicine for the 21st century. I have written these books to provide hope for those who are ill and to provide knowledge to help us all achieve our optimal health.

To All Of Our Health!
http://www.drbrownstein.com/index.shtml
http://www.drbrownstein.com/iodine.shtml
Salt And Potassium:
http://www.menieres-disease.ca/menieres_health_articles/salt-and-potassium.htm
http://www.whfoods.com/genpage.php?tname=nutrient&dbid=90